Strategic planning encompasses  change to bring long-range vision into your organization's future desires and competitive differentiators. Through a series of processes and external viewpoints, we help you develop clear strategies against your purpose and mission that enable your organization to grow, change and succeed within your marketplace. Strategic planning takes into account all of the functional areas of your business to develop a comprehensive, connected plan that everyone in the organization can support and participate in.
Strategic planning includes input from a variety of sources:
External competitors and competitive forces
Internal core competencies and organizational strengths
Stakeholder views – both internal and external to your organization
Aspirations and predictable futures that support fulfillment of strategies
Short term tactical plans that align with your budgeting processes and funding plans to support resourcing and execution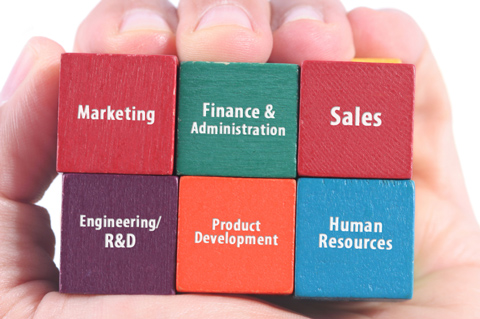 The strategic plan is then developed through Leadership meetings and alignment to build tangible results for the organization. This effort becomes the pinpoint for how your organization will execute, grow and sustain itself.
"The work Janet did enabled the Diocese of Oakland and my parish (St. Columba, Oakland) to determine its mission and vision by identifying and prioritizing values, goals and strengths. Through Janet's leadership and the processes she utilized, the diocese and the parish leadership acknowledged the good that had been accomplished and the potential that can be achieved"
 – Reverend Jayson Landeza, Pastor, St. Columba Parish and Presbyteral Council Member, Diocese of Oakland
Market Development
Market development includes assisting you in defining your strategic objectives, specific market, customer requirements and marketing programs. This includes development of corporate presentations, company data sheets, website content development and supporting product development to align your company objectives with internal marketing programs. In addition to market development, team objectives are aligned and clarified with all stakeholders and communicated to the organization as a whole through internal marketing, customer communications and sales force messaging.
Market development can be for:
Internal organizational communications
Market Communications
Organizational Clarity and buy-in
We work with your existing strategies, teams and programs to support your business growth and success.
"Janet facilitated strategic and operational planning of a diverse group of investors, executives and front line managers to create base line plans and processes for the new organization. Within 4 months, the company was successfully executing on a new strategy to re-establish Commerce One in the eCommerce market."
 – Mark Pecoraro, Former President & CEO, Commerce One, LLC
Project Management
Project Management is a critical aspect to making things happen, holding people accountable and producing extraordinary results!
Our project management skills can be used for short term project needs where you want to keep things moving or for more longer term projects. Using standard project management processes you can obtain the results you want in a documented, structured way.
Some typical components of Project Management:
Tasks and owners identified, notified and tracked
Projects delivered within your budget constraints
Issues & action items are logged & tracked to resolution
Metrics identified and used to track specific results for teams and activities
Executive updates provide status, issues requiring support & outstanding actions